Murata beef all-you-can-eat grilled meat meal Menu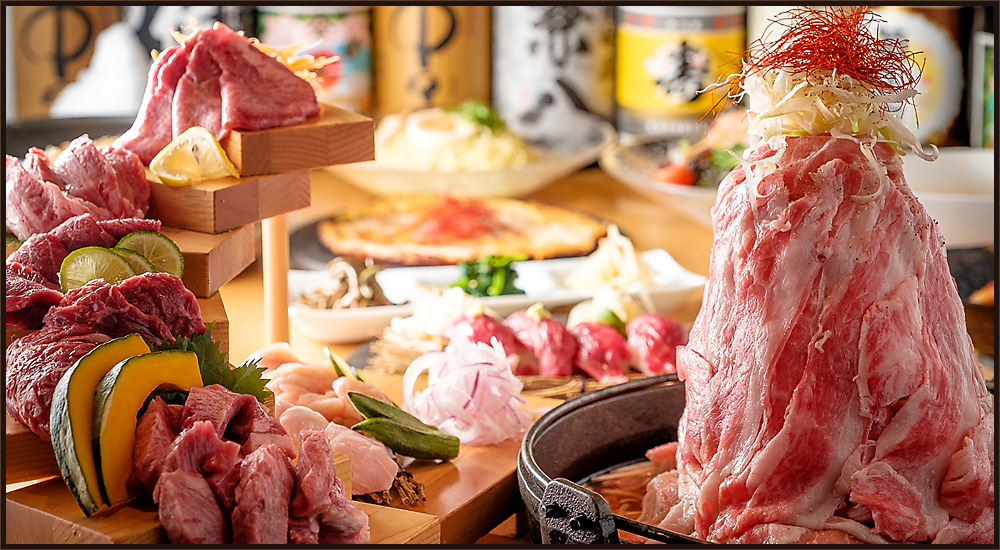 You can add an extra charge and put all you can drink
You can enjoy all-you-can-eat Murata beef at the following 5stores.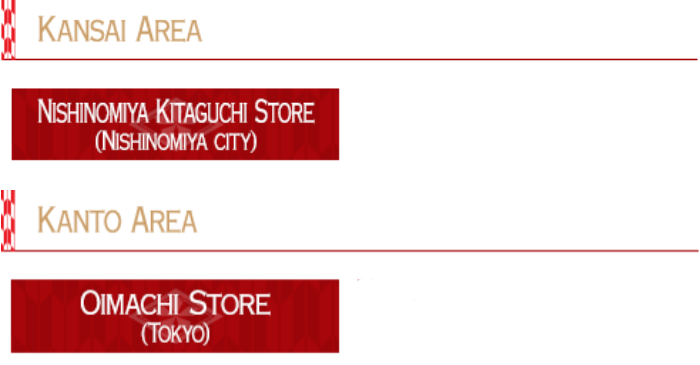 ※ The last call will be 90 minutes.
※Product selection may change depending on stores and season. Please confirm with the menu table.
※Please be careful. If you leave the order, we will charge you additional fee depending on the quantity.
※All prices on this page include tax.


All-you-can-eat buffet begins from this set.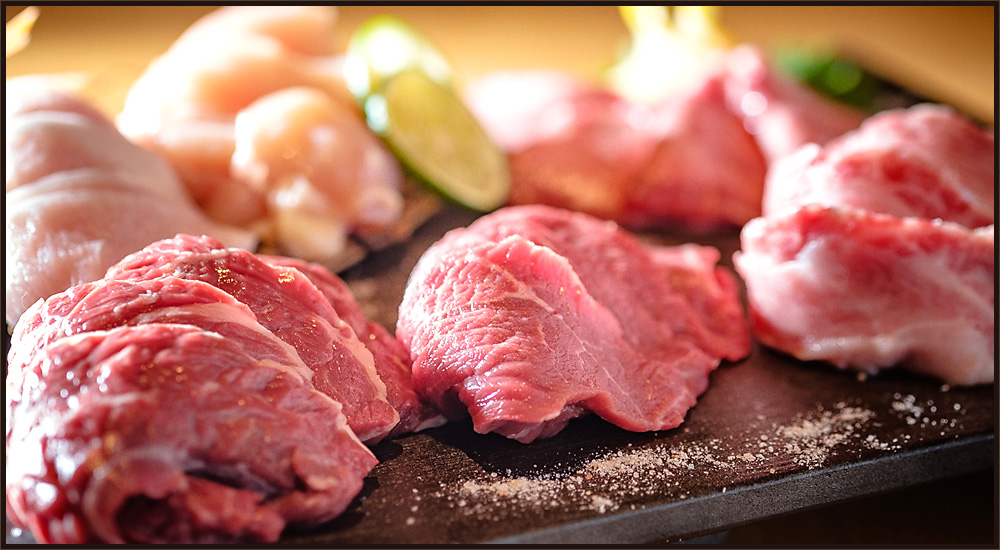 ※ After enjoying the First Set, we will accept additional orders.
The Set may change depending on the store and season.


※The menu and prices may change depending on the branch and season. We appreciate your understanding.
※The real meal may not be totally the same with the reference image.
You can add an extra charge and put all you can drink
You can enjoy all-you-can-eat at the following 5 stores.
(If you click the store name, we will move to the introduction page of each shop.)


Murata cattle are raised in a bountiful forest in the Chugoku Mountains, near the famous Mount Seppiko. Known as the land of Shugendō, an ancient religion worshipping the mountains, this area is in the district of Yumesaki in Himeji City, Hyogo Prefecture.
Although they are a breed of Japanese Wagyu raised in the same environment as Tajima Wagyu cattle, the ranchers' passion and continual refinements have yielded a completely different flavor.
Said to be the finest of Japanese beef, the 56-61% oleic acid content (a component of good taste) lends it a delicious melt-in-your-mouth flavor.
The moderate amount of marbling, velvety and sweet, strikes a perfect balance with the savory lean meat. Customers of all ages have given it rave reviews, telling us, "It's so flavorful, I can't get enough."
At Biidoro, partnering with Murata Farm, we deliver high quality meat to you at an affordable price.
Experience a taste you've never experienced before at Biidoro.