It is the first place for number of posts tagged #にくなべ(Nikunabe) on Instagram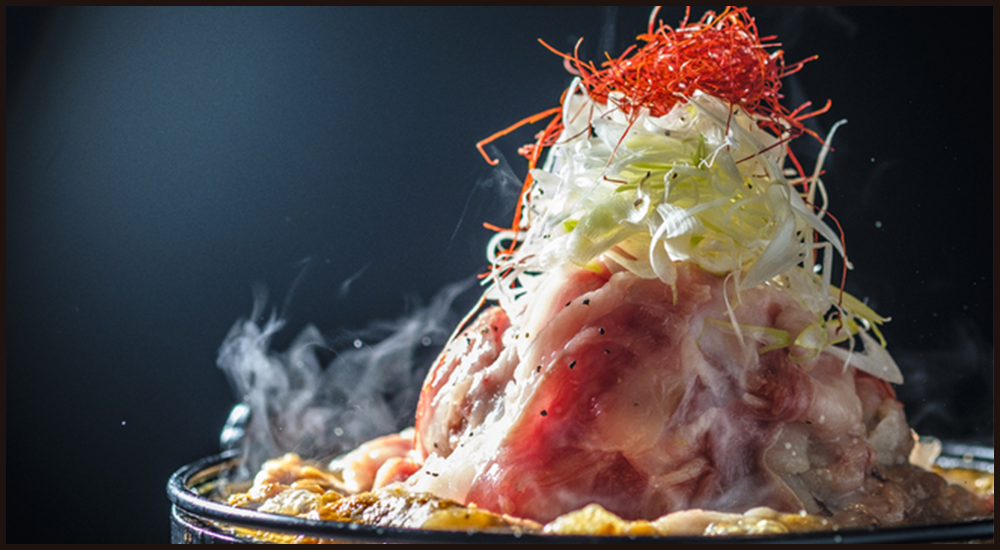 Domestically-produced onions, cabbage, bean sprouts and other vegetables topped with Kobe beef and domestic-brand pork piled up like a mountain, this "Nikunabe (meat hot-pot)" has impact in both its looks and its flavor. Our dashi stock is slightly spicy "red hot-pot" with a red miso base, or smooth Japanese-style "white hot-pot," both homemade at Biidoro.
The dashi stock has been matched to the taste of the generation, made tasty and even tastier with the experience of trial and error.
The deliciousness of the meat and vegetables and rich dashi stock are an original flavor which cannot be tasted anywhere else.
We have been featured in a publication by Nikkei Business Publications, Inc. in "Let's Pile up Meat like a Mountain!" and on TV and in magazines, as well as many other forms of media.

※Depending on the branch and the season, the contents and price of the courses may change. For details, please contact each branch.
※All prices on this page include tax.
・Spicy Red Hot-Pot
・Elegant Miso-based White Hot-Pot
Please choose based on your preference.
We can serve Nikunabe (meat hot-pot) to groups of two or more people.
※The menu and prices may change depending on the branch and season. We appreciate your understanding.