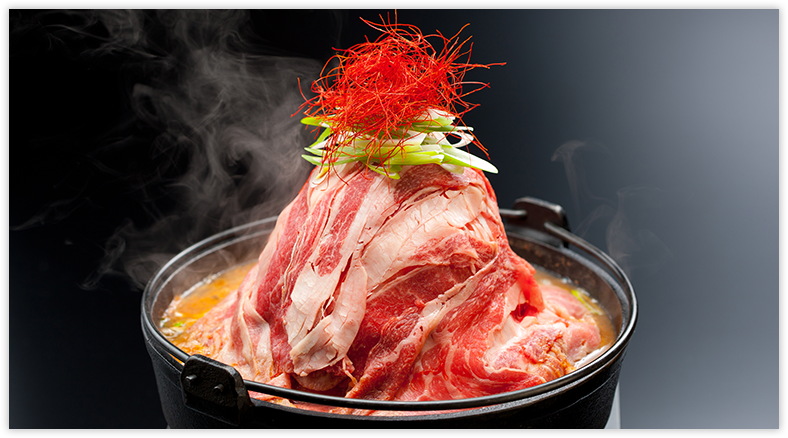 Domestically-produced onions, cabbage, bean sprouts and other vegetables topped with Kobe beef and domestic-brand pork piled up like a mountain, this "Nikunabe (meat hot-pot)" has impact in both its looks and its flavor. Our dashi stock is slightly spicy "red hot-pot" with a red miso base, or smooth Japanese-style "white hot-pot," both homemade at Biidoro.
The dashi stock has been matched to the taste of the generation, made tasty and even tastier with the experience of trial and error. The deliciousness of the meat and vegetables and rich dashi stock are an original flavor which cannot be tasted anywhere else. We have been featured in a publication by Nikkei Business Publications, Inc. in "Let's Pile up Meat like a Mountain!" and on TV and in magazines, as well as many other forms of media.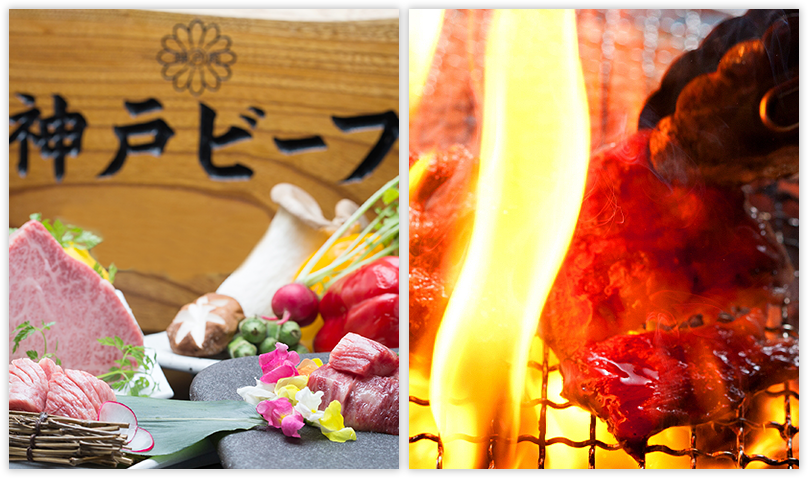 Kobe beef is loved by people all over the world including former United States President Obama. "Biodoro" opened its first store in Kobe in 2010 for order to have more people enjoy Kobe beef, one of the three major Wagyu-beef in japan at a reasonable price. By stocking exclusively from top-Kobe beef producer Nakanishi Stock Farm Group, we can offer top-quality beef for a reasonable price. We are also particular about the materials and taste of ingredients other than beef, such as using quality ubame oak charcoal, Amami sea salt, and homemade dipping sauce.